Turn Organic Traffic into High-Converting Leads
This is a podcast episode titled, Turn Organic Traffic into High-Converting Leads. The summary for this episode is: <p>This episode is for anyone ready to convert website traffic into actual qualified leads. We deep dive into the key steps needed to turn your content into a conversion powerhouse with Jeff Gavio, the Head of Demand Generation at Gisual. Get ready to find out:</p><p>(*) Why content fails to ignite lead generation. [05:52]</p><p>(*) The first steps to take to transform older content. [07:55]</p><p>(*) How to better align content to user intent and the customer journey. [15:44]</p><p><br></p><p><strong>More Time Stamps:</strong></p><p>* (01:33) Jeff's data-driven background</p><p>* (13:05) A/B testing for better a conversion rate</p><p>* (25:55) Lightning round!</p><p><br></p><p><strong>Contact Us:</strong></p><p>We'd love to hear from you! Reach out to us at <a href="mailto:PageOne@DemandJump.com" rel="noopener noreferrer" target="_blank">PageOne@DemandJump.com</a>.</p><p><br></p><p><strong>Sponsor:</strong></p><p>This podcast is brought to you by <a href="https://www.demandjump.com/" rel="noopener noreferrer" target="_blank">DemandJump</a>. Tired of wasting time creating content that doesn't rank? With DemandJump you know the exact content to create to increase 1st-page rankings and drive outcomes. Get started for free today at <a href="https://www.demandjump.com/" rel="noopener noreferrer" target="_blank">DemandJump.com</a>.</p><p><br></p><p><strong>Links &amp; Resources:</strong></p><ul><li>Don't be a stranger: Follow <a href="https://www.linkedin.com/in/jeffreygavio/" rel="noopener noreferrer" target="_blank">Jeff</a>, <a href="https://www.linkedin.com/in/ryan-m-brock/" rel="noopener noreferrer" target="_blank">Ryan</a>, and <a href="https://www.linkedin.com/in/drewdetzler/" rel="noopener noreferrer" target="_blank">Drew</a> on LinkedIn.</li><li>Ready to rank on page one? Learn more about <a href="https://www.demandjump.com/" rel="noopener noreferrer" target="_blank">DemandJump</a>'s marketing tools.</li><li>Check out Jeff's book recommendation for data-driven marketing, <a href="https://www.amazon.com/Predictive-Analytics-Power-Predict-Click/dp/1118356853" rel="noopener noreferrer" target="_blank">Predictive Analytics: The Power to Predict Who Will Click, Buy, Lie, or Die</a> by Eric Siegel</li><li>Here's another awesome data-driven book by co-host Ryan Brock: <a href="https://www.amazon.com/Pillar-Based-Marketing-Data-Driven-Methodology-Actually/dp/1544539800/ref=tmm_pap_swatch_0?_encoding=UTF8&amp;qid=&amp;sr=" rel="noopener noreferrer" target="_blank">Pillar-Based Marketing: A Data-Driven Methodology for SEO and Content That Actually Works</a></li></ul>
DESCRIPTION
This episode is for anyone ready to convert website traffic into actual qualified leads. We deep dive into the key steps needed to turn your content into a conversion powerhouse with Jeff Gavio, the Head of Demand Generation at Gisual. Get ready to find out:
(*) Why content fails to ignite lead generation. [05:52]
(*) The first steps to take to transform older content. [07:55]
(*) How to better align content to user intent and the customer journey. [15:44]
More Time Stamps:
* (01:33) Jeff's data-driven background
* (13:05) A/B testing for better a conversion rate
* (25:55) Lightning round!
Contact Us:
We'd love to hear from you! Reach out to us at PageOne@DemandJump.com.
Sponsor:
This podcast is brought to you by DemandJump. Tired of wasting time creating content that doesn't rank? With DemandJump you know the exact content to create to increase 1st-page rankings and drive outcomes. Get started for free today at DemandJump.com.
Links & Resources:
Today's Host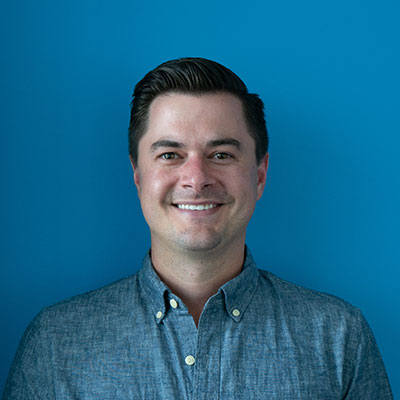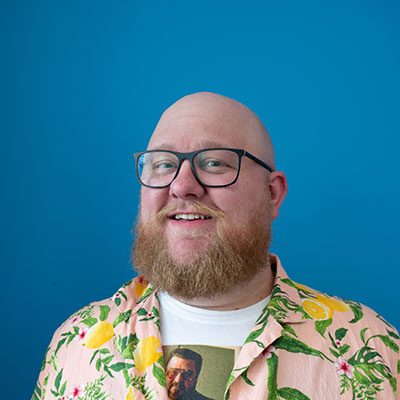 ---
Today's Guests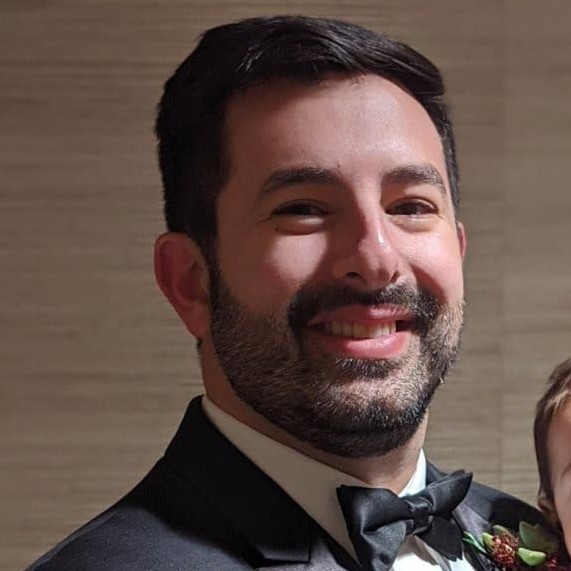 Jeff Gavio
|
Head of Demand Generation, Gisual
Jeff leads performance marketing for Gisual, an AI-driven startup working on commercial power outage diagnosis and intelligent infrastructure. Jeff's marketing career began with nearly a decade working in communications and product marketing for two employee benefits firms. After finishing his MBA at Villanova in 2017, he left the benefits world to lead marketing for a managed IT services firm and an engineering software VAR. He still dreams of opening a microbrewery that serves the world's best bowl of chili.
LinkedIn